Social Media Marketing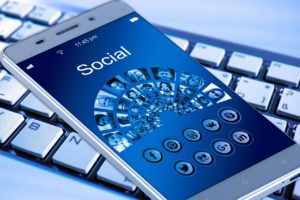 Social Media accounts for one in every six minutes spent online, and social platforms are bursting with opportunity.
Marketing on social media is different than marketing on a search engine or display advertising. Users respond to different visual mediums and marketing tools can be localized by interest and location.
We help you stay in control of branding and message across multiple platforms and employ analytics and social monitoring to measure how well a campaign is performing.
Facebook – Advertise to the billions of people on the world's largest social media platform

Instagram – Put beautiful photos of your products directly into your customers' Instagram feeds

Twitter – Drive action and add value to your business by advertising on Twitter

SnapChat – Stay current by creating compelling stories on SnapChat

LinkedIn – Reach millions of businesses and professionals with compelling content on the world's largest professional network
Halloween Media

admin

2019-04-01T21:19:45+00:00

Long Island Used Cars

admin

2019-02-26T06:17:21+00:00

Cars Digital

admin

2019-02-26T06:36:29+00:00
Schedule your free marketing assessment.